the very moment sait trojans guard, Charlie Conner aims for the net and scores the winning point
Charlie Conner aims and amin suleman share a very emotional moment as they reminded that this is their first win without their late friend and colleague John Smith who died in Oct, 2021. 

They also believe Smith helped them win.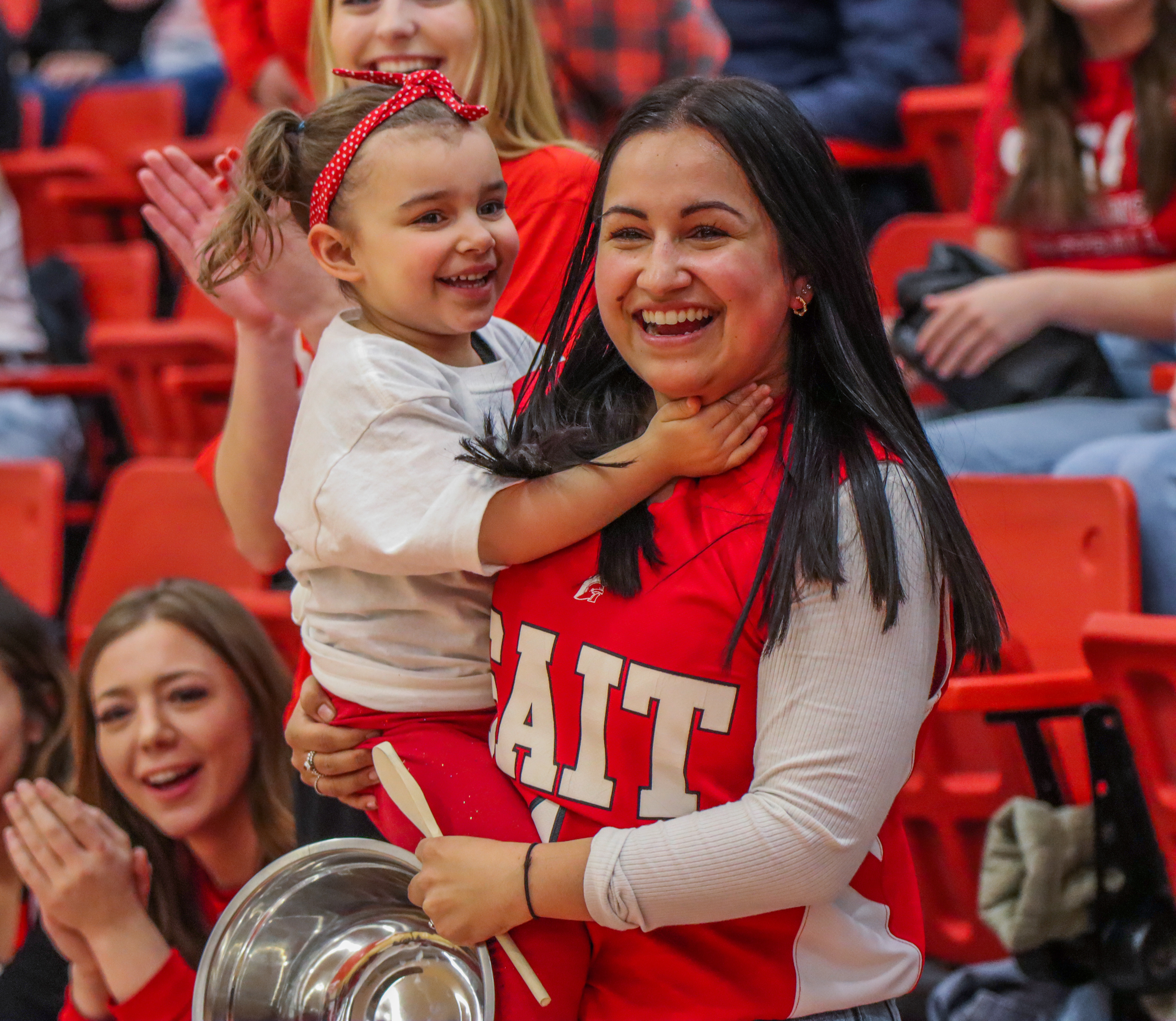 the head Coach, Marty Birky and his daughter celebrate

The Keyano Huskies are so disappointed.
David Ross, SAIT president and CEO (centre) strikes a pose with Trojans Charlie Conner and Taliik Ross as they clench the Alberta Colleges Athletic Conference trophy.

Gemie Muya cannot contain his joy.